Combination Ophthalmic Drops
Why rely on multiple drops when you can use just one?
Our extensive portfolio of top-selling combination drops ensures that there's a time-efficient option for every need. More cost-effective than procuring each drug individually, these ready-to-administer drug products combine multiple drops into one convenient solution.
Tropi-Phen® &
TPC Drops
Pine's convenient, multi-use bottles, extended dating, and room temperature storage help deliver a seamless application to your patients. Color-coded with custom red caps, these best sellers provide a value that helps set your practice apart.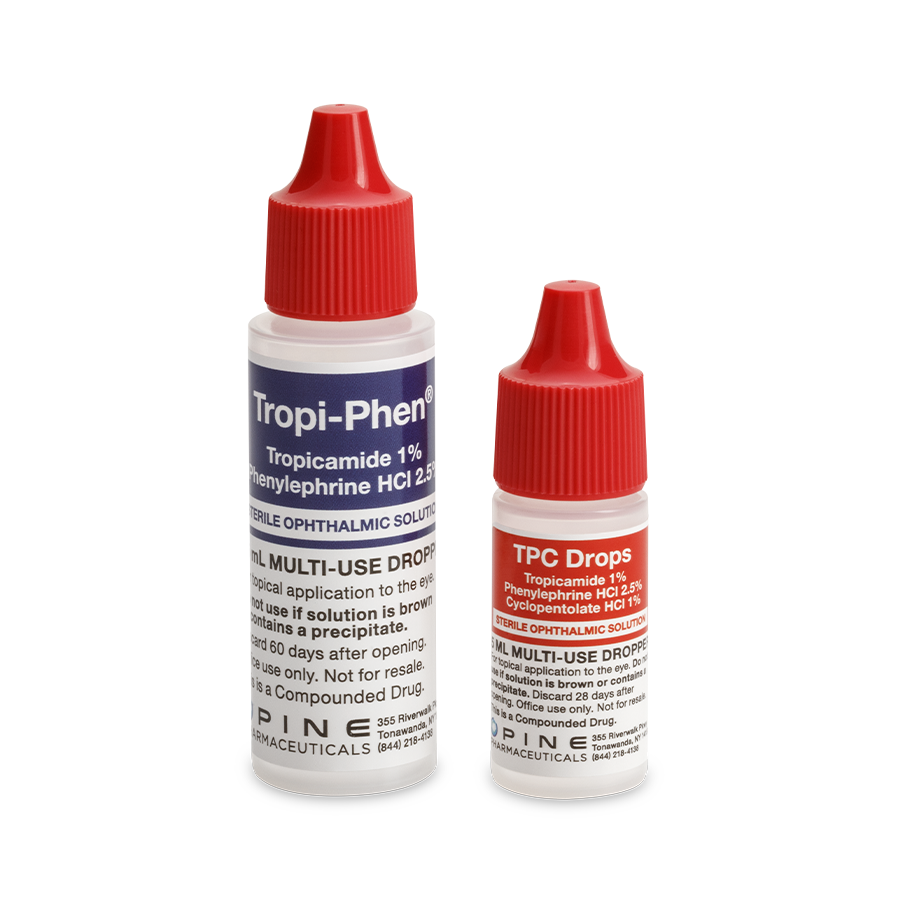 TPC+K 
TPC+K is the newest addition to our family of top-selling combination drops. This ready-to-administer drug product comes in a pre-filled syringe to provide new options and flexibility to meet the needs of your surgery center.