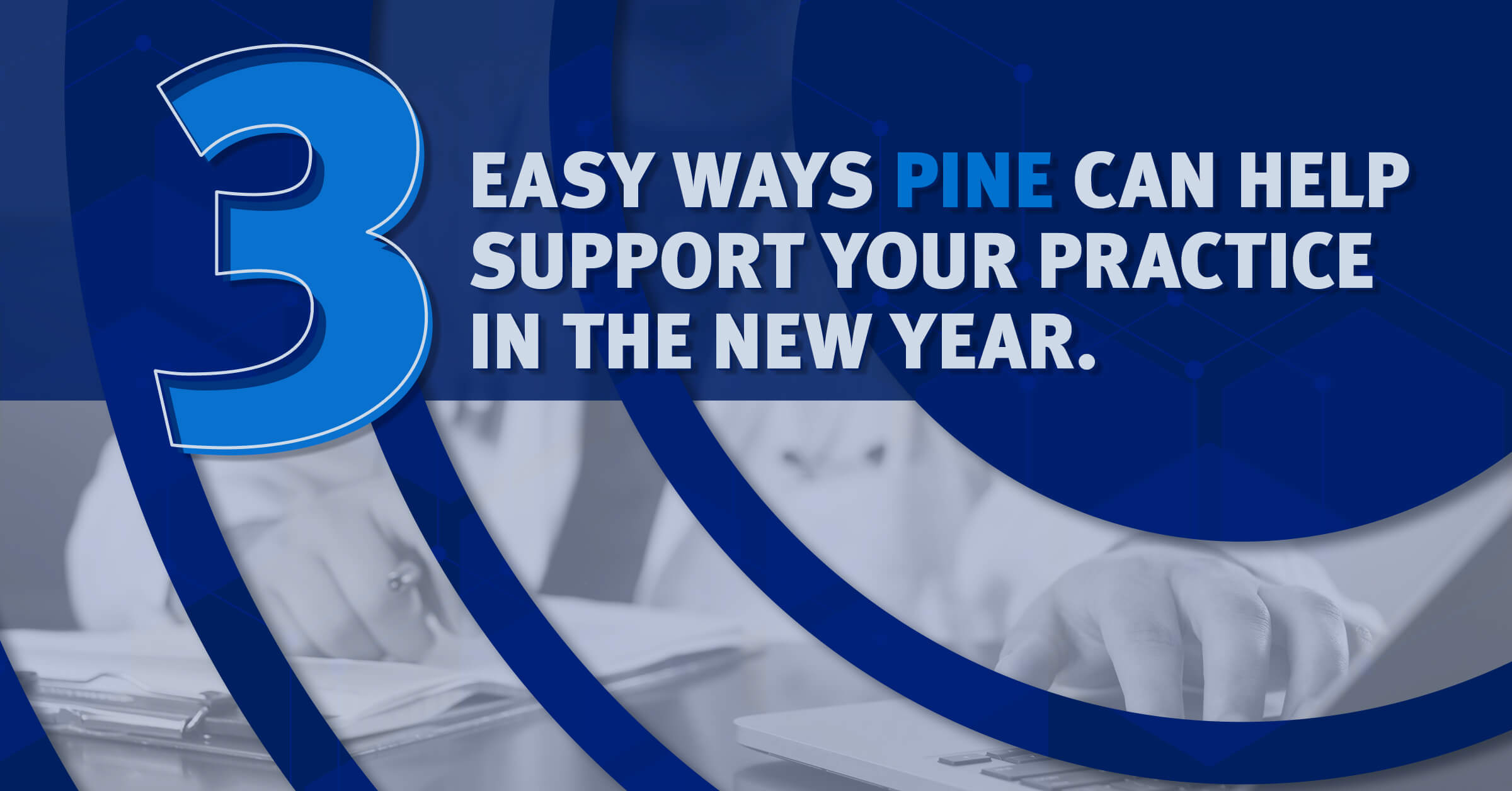 Are you looking to improve your practice in 2022? Pine is here to support you! Below are our top three strategies to improve your practice in the New Year. Best of all, when you partner with Pine, achieving your goals is easier than ever!
Goal #1: Be More Efficient 
Is your goal to be more efficient this year? We recommend signing up for our convenient Autoship service! Pine Pharmaceuticals offers this free service on all of our products and is perfect for practices looking to streamline procurement and inventory management. Best of all, our program is flexible and allows customers to choose their shipment frequency, with the option to modify and hold orders as needed.
Ready to sign up or learn more? Contact our support team or your Pine representative today to review your account and help select preferences that work best for your practice.
Goal #2: Get Organized
Getting organized is easier than ever when you take advantage of our online customer portal. Easily see your practice's most frequently purchased products, track open orders, quickly find and print invoices, and so much more. Plus, customers who take advantage of the Pine Portal spend less time calling, emailing, and searching their inbox for order information.
Spend less time on administrative tasks and be more organized in 2022. Sign up to access the Pine Portal today!
Goal #3: Save Time and Money
Practices that want to save both time and money in the New Year should use our combination ophthalmic drops: Tropi-Phen® (TROPICAMIDE 1%–PHENYLEPHRINE HCl 2.5%) and TPC Drops (TROPICAMIDE 1%–PHENYLEPHRINE HCl 2.5%–CYCLOPENTOLATE HCl 1%). 
More cost-effective than procuring each drug individually, Pine's convenient, multi-use bottles also save you time. Plus, Pine's extended dating and room temperature storage make maintaining inventory a breeze. Like all of our offerings, Tropi-Phen® and TPC Drops are meticulously prepared in our cGMP-compliant, FDA-registered 503B outsourcing facility.
You can purchase both Tropi-Phen® and TPC Drops through the Pine Portal or contact your Pine representative to place an order.